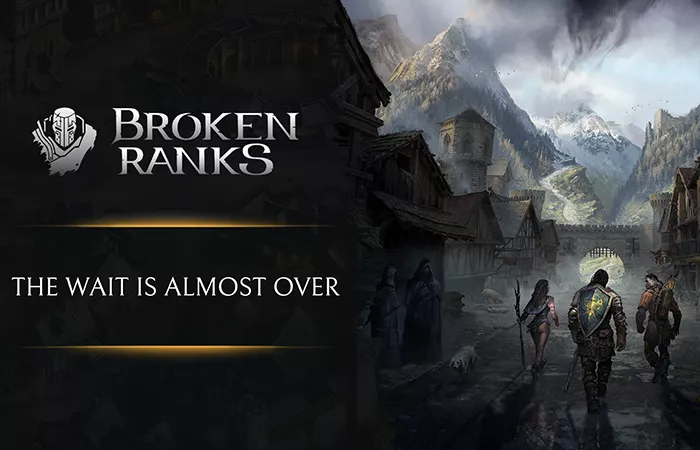 We have a lot of good news for you. First of all, our website now has a news section where you can find posts with the most important, funny stories, work reports, and our future plans. We want you to have access to every news in one place, which should be more comfortable for you. Second of all, we've added an FAQ. And lastly, the wait for Broken Ranks is almost over!
New FAQ available
With increased interest comes a larger number of questions. The basic ones about the game itself but also about our future plans and technical issues.
We want you to have constant access to the most important information, so we created an FAQ with the answers to the most pressing questions. We'll also keep it updated.
If you have additional questions or think that critical information is missing, let us know via PM on our social media channels.
You can find the FAQ here: https://brokenranks.com/en/faq/ (or in the upper menu of our website).
Broken Ranks Is Coming
We're proud and excited to announce that the wait is almost over. Broken Ranks servers will be launched in January 2022. Get a taste of adventure with us!
We want to once again thank you for you patience, a lot of positive words, and also your participation in the tests - your eagerness to play surpassed our wildest dreams. You've helped us a lot and it's partly thanks to you that we can say the above words.
The end of the year was packed with MMORPG releases, so we decided that January would be safer. The exact date will be given at a later time, so follow our social media channels and our website. In the meantime, you can see the pre-launch trailer with the date announcement here: