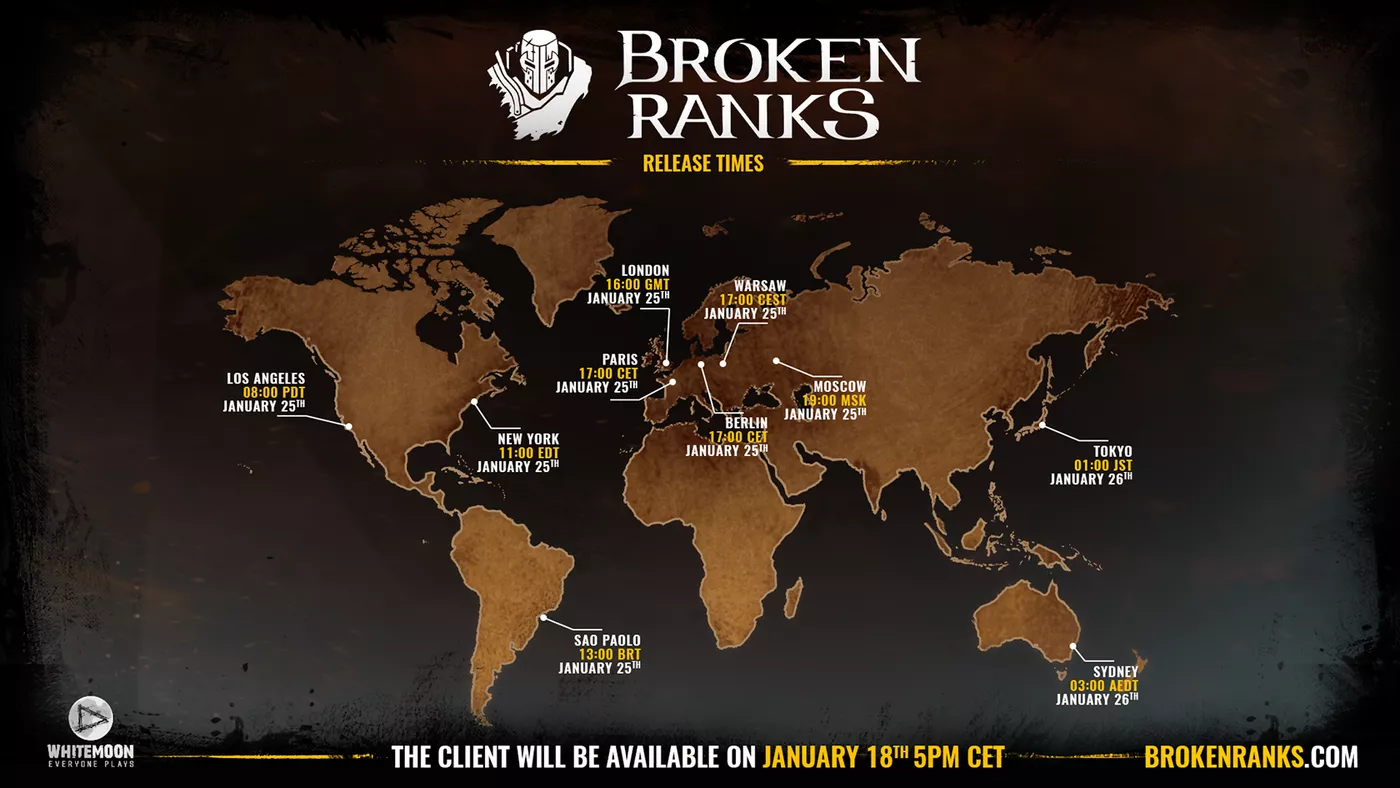 Greetings, Taernians!
We're sure you're preparing for the release, taking some days off work, stockpiling food and drinks, but… there's no such thing as too many reminders ;) The servers will launch on January 25th, so join us, take up the challenge and start your adventure!!
The client is available for download right now from our website (https://brokenranks.com). If you haven't installed it yet and you want to save time when the game is released by downloading all the updates now, simply install it. At the time of the release, we'll also give you a patch (together with an instruction) that would allow you to play on 32bit systems - it'll be automatically applied at a later date.
Language versions of servers
Since the first Open Beta tests, we've been following registrations and general interest in our game on the internet. Based on this data, we decided to translate Broken Ranks into:
English (US),
German,
French,
Russian,
Portuguese (Brazilian).
Every language version will have at least one new server where everybody will start playing from scratch.
Of course, all The Pride of Taern servers will be transferred to Broken Ranks, so if you are already playing there, you'll be able to continue your adventure. If you wish to join the "old" server at the release, it'll be possible, too.
Servers available at launch
Here's a list of all servers together with their names and language versions.
Transferred from The Pride of Taern
Tolnor (PL),
Ostlor (PL),
Pavar (RU),
Thalia (EU, English).
New Broken Ranks servers
Kadarin (PL),
Izin (PL),
Drakemer (EU, English),
Dramon (US, English),
Thaas (PT),
Rylia (FR),
Kahiris (DE),
Naravar (RU).
All the abovementioned servers will launch at the same time. We'll be closely monitoring the situation and, if need arises, launch additional servers. You can see the release time for several time zones in the map below: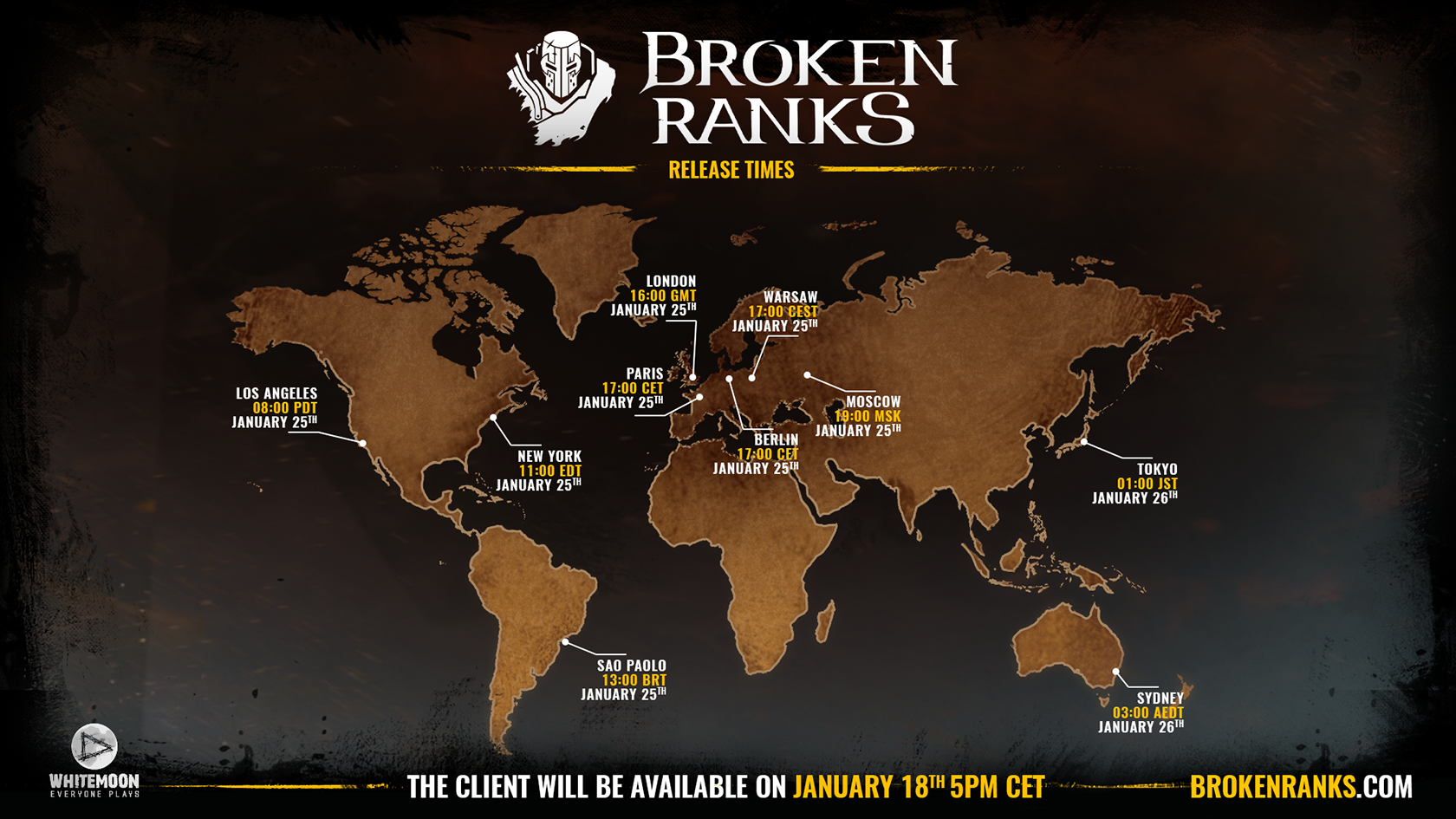 Remember that the answers to the most frequently asked questions can be found in our FAQ.
See you on the servers!