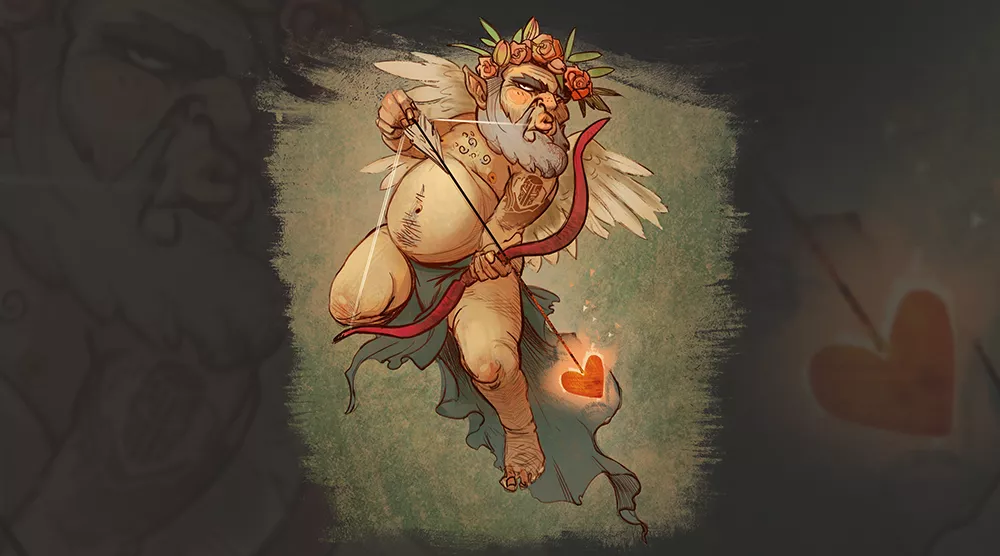 Have you found your soulmate? Or perhaps this chapter of your life is still ahead of you? Whichever the case, even if "it's complicated", you can take part in our Valentine's Day party, have some fun and get some rewards. Join us!
Duration
The event (event quest) will start on February 14th at 10AM CET.
It will last a week - until Monday, February 21st at 10AM CET - so that players who don't log much on weekdays can take part in it during the weekend.
How to take part in the event?
All you need to do is talk to the Administrator of de Vries Estate. He'd gladly let you take part in the celebration, but… he's shorthanded. Someone will have to help him organize everything and this someone is going to be you ;) After performing a simple task, you'll get further instructions.
Administrator: "There'll be a Valentine's Day party at de Vries Estate. Anyone can come, but you have to help organize it".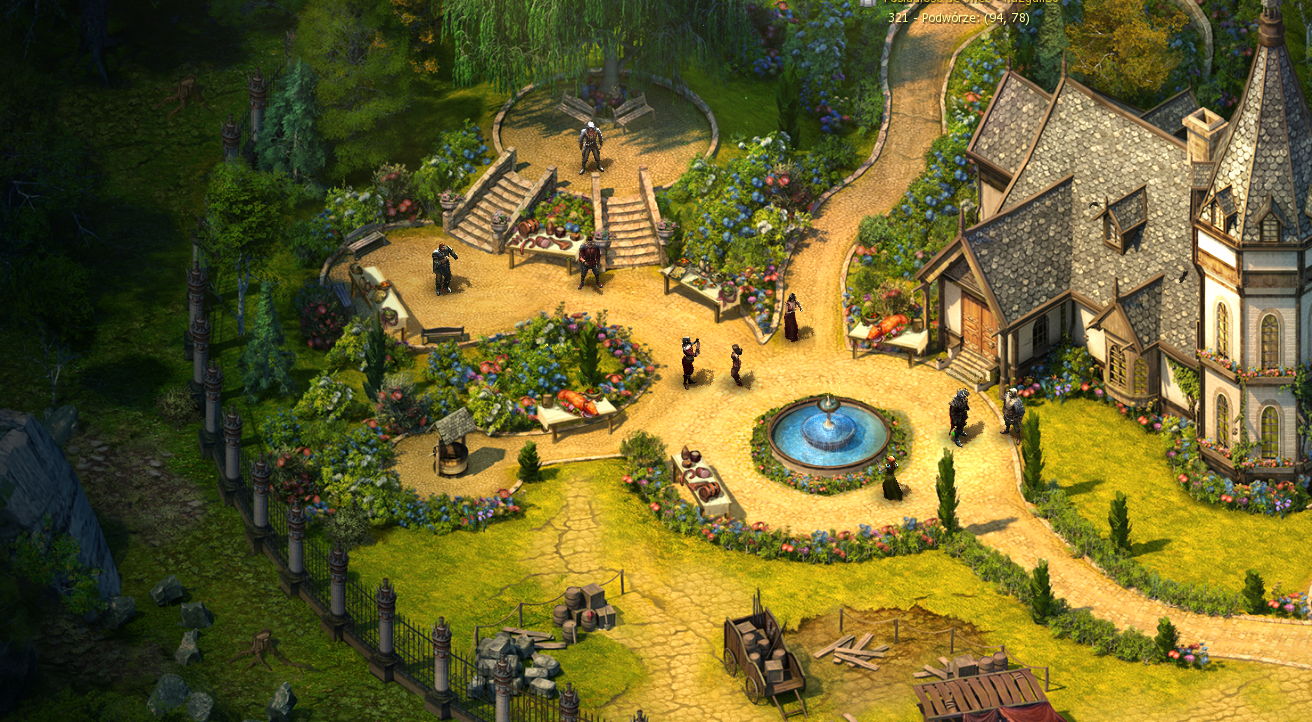 Administrators for levels 15-49 can be found at:
the Fishermen Village,
Lesgar's Inn,
the Bough in the Khold Forest.

Administrators for levels 50-140 can be found at:
Khemenak,
Garrison,
Beirn.

WARNING: You can take part in the event only with one character from your account.
Rewards
The main reward is the Valentine's Day boots skin called Trysts. You can get it only by completing the event quest. The Master of Ceremonies will give it to you (the boots won't be available in the premium store).
* You can only get one skin per account.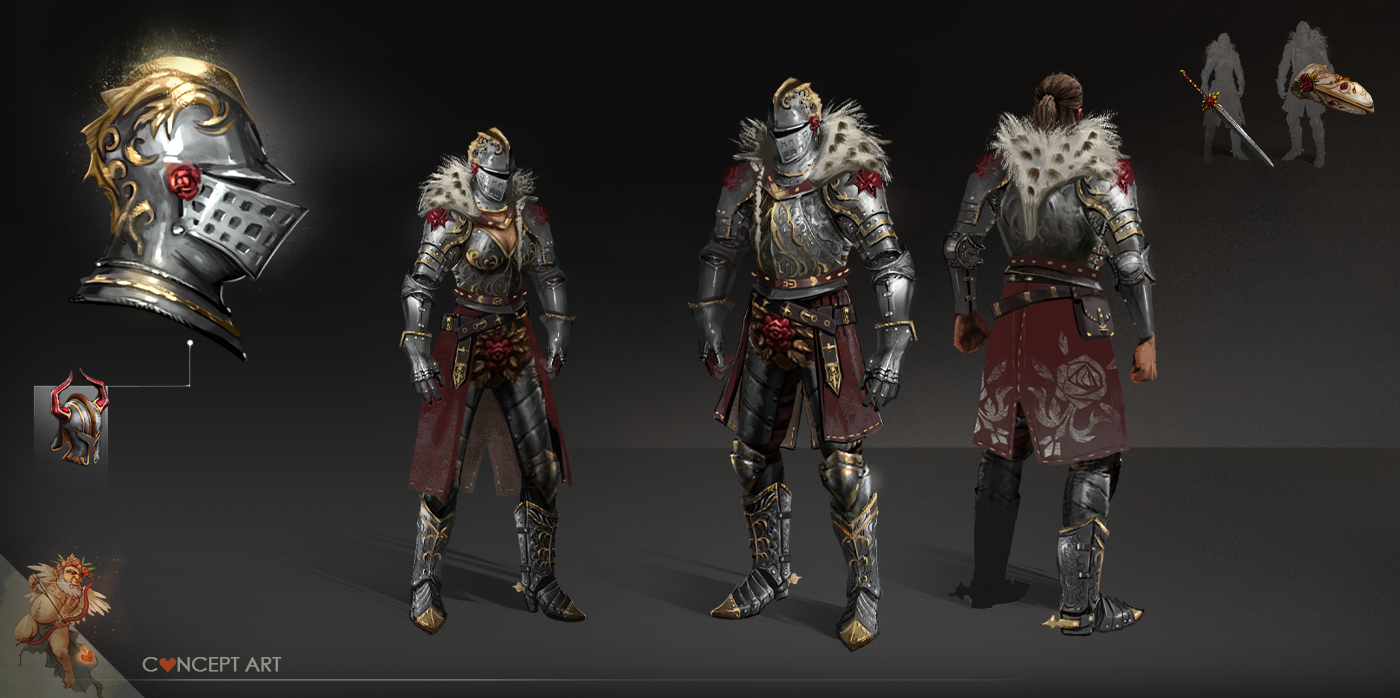 That's not all. If you talk to the Quartermaster during the quest, you'll get even more prizes.
Characters level 15-49 will be able to get:
upgrade flasks,
psycho exp,
essences,
Emperors.

Characters level 50-140 will be able to get:
upgrade flasks,
dviggs,
reols,
psycho exp,
Emperors
and many others

Premium skins
Together with the update, we'll also implement event skins and the new system of transferring skins (you can find more about it HERE).
The Valentine's Day skins from the previous years (the weapons and trousers) have been refreshed and transferred from The Pride of Taern. Like every year, we make the available again. The helmet has been completely remade - you can see it in the images.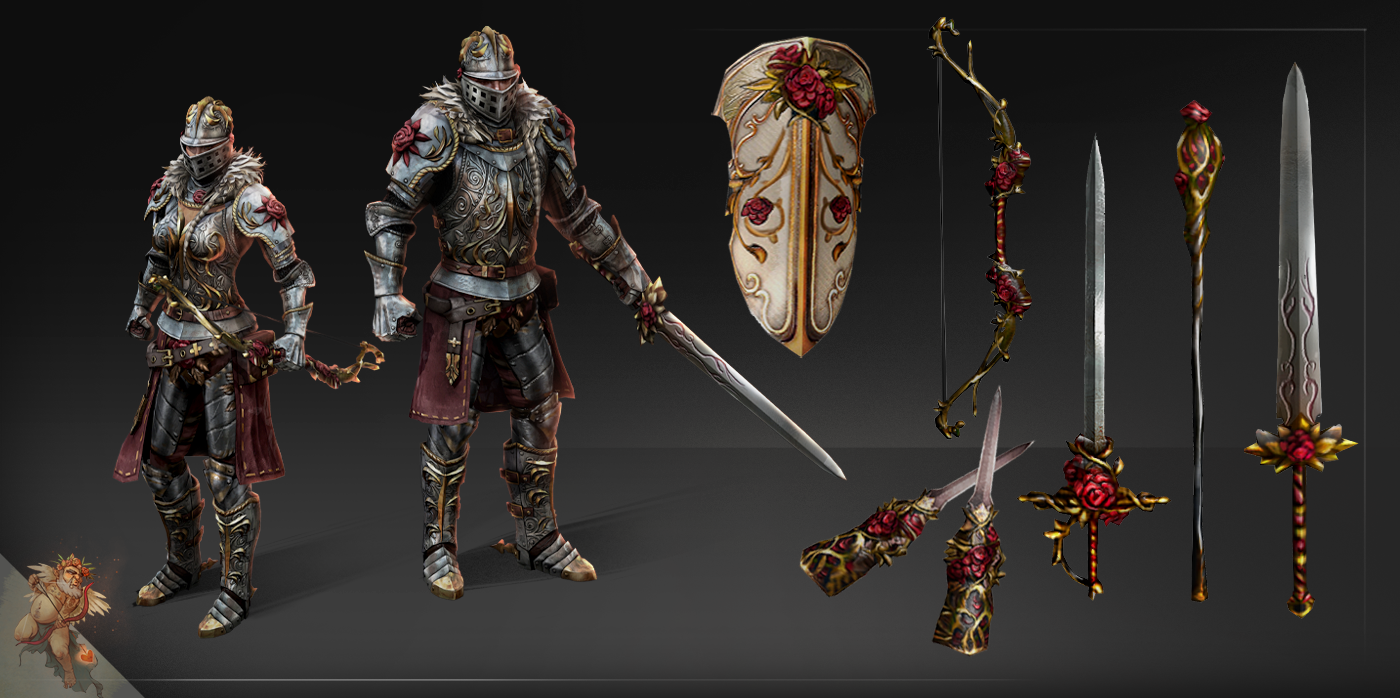 The armor is a completely new element and we hope you'll like it. The boots are completely new, too, and, as we mentioned, they can only be acquired through the event quest (they won't be available in the shop).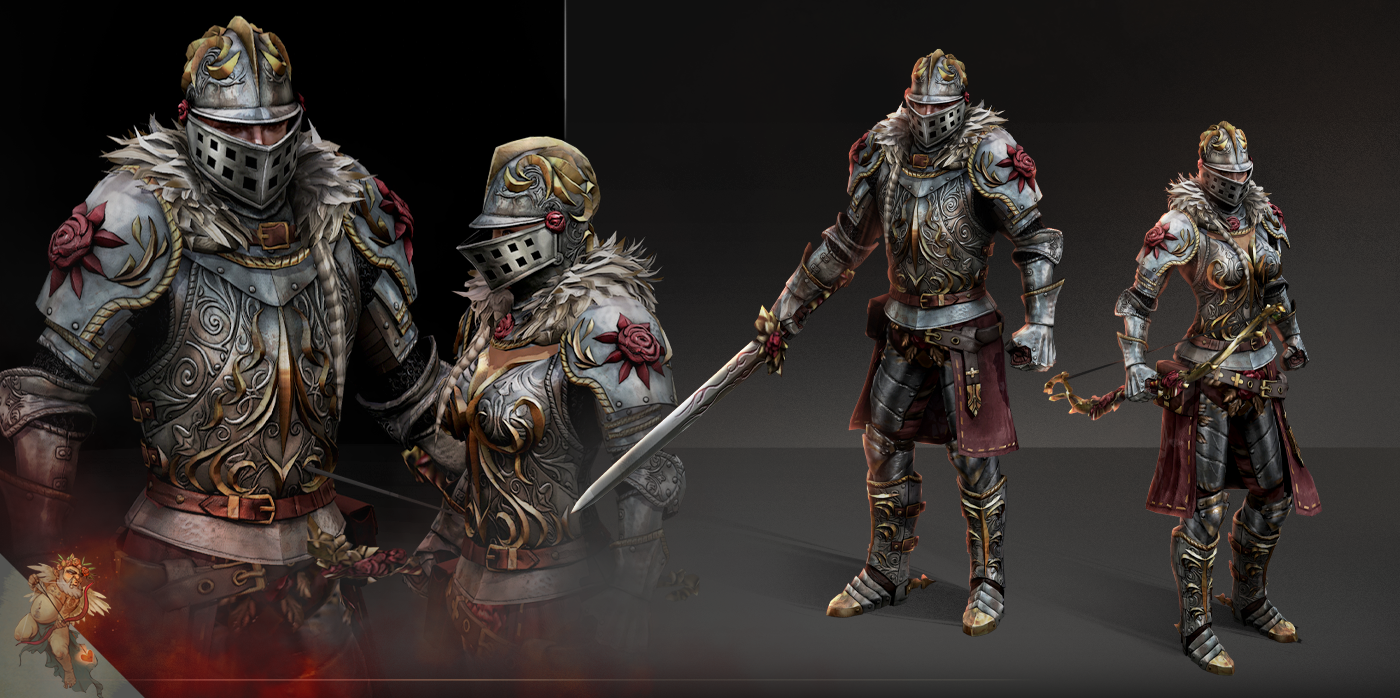 *Valentine's Day skins will be available ONLY during the event.
Gift for your soulmate
Apart from the skins and prizes, we thought it'd be a good to idea to let you get something you can give to someone else, e.g. a bouquet of flowers. During the quest, you'll be able to get love letter and a bouquet of red roses that you can give to someone you like.