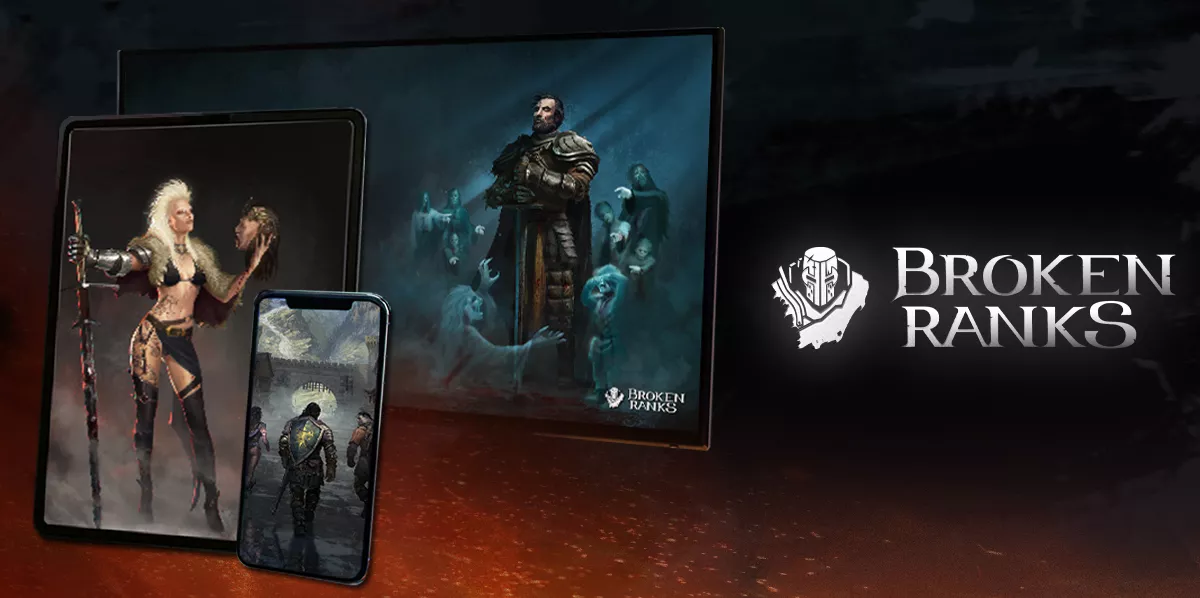 Hello Taernians!
In a couple of days, on January 25th, we'll be celebrating the first anniversary of the game! Throughout last year, we introduced many changes to the world of Broken Ranks. It was a very intense but also very satisfying time.
We've added the missing content, implemented a lot of new things, and introduced many useful features. However, the most important thing is your dedication and support. With every update, we've been getting some great feedback and a lot of ideas from you. Plus, after we publish each changelog, we make sure to indicate what was implemented thanks to your suggestions. THANK YOU!
One year behind us - Broken Ranks in numbers
Have you ever wondered how many gifts were unpacked by nice (or naughty) Taernians during the Holiday event? Or how many people are in each faction? Or how many resources are donated to guilds? If so, we have some exciting answers for you. The first anniversary is the perfect opportunity to share the most interesting data with you, so take a look at the infographic below.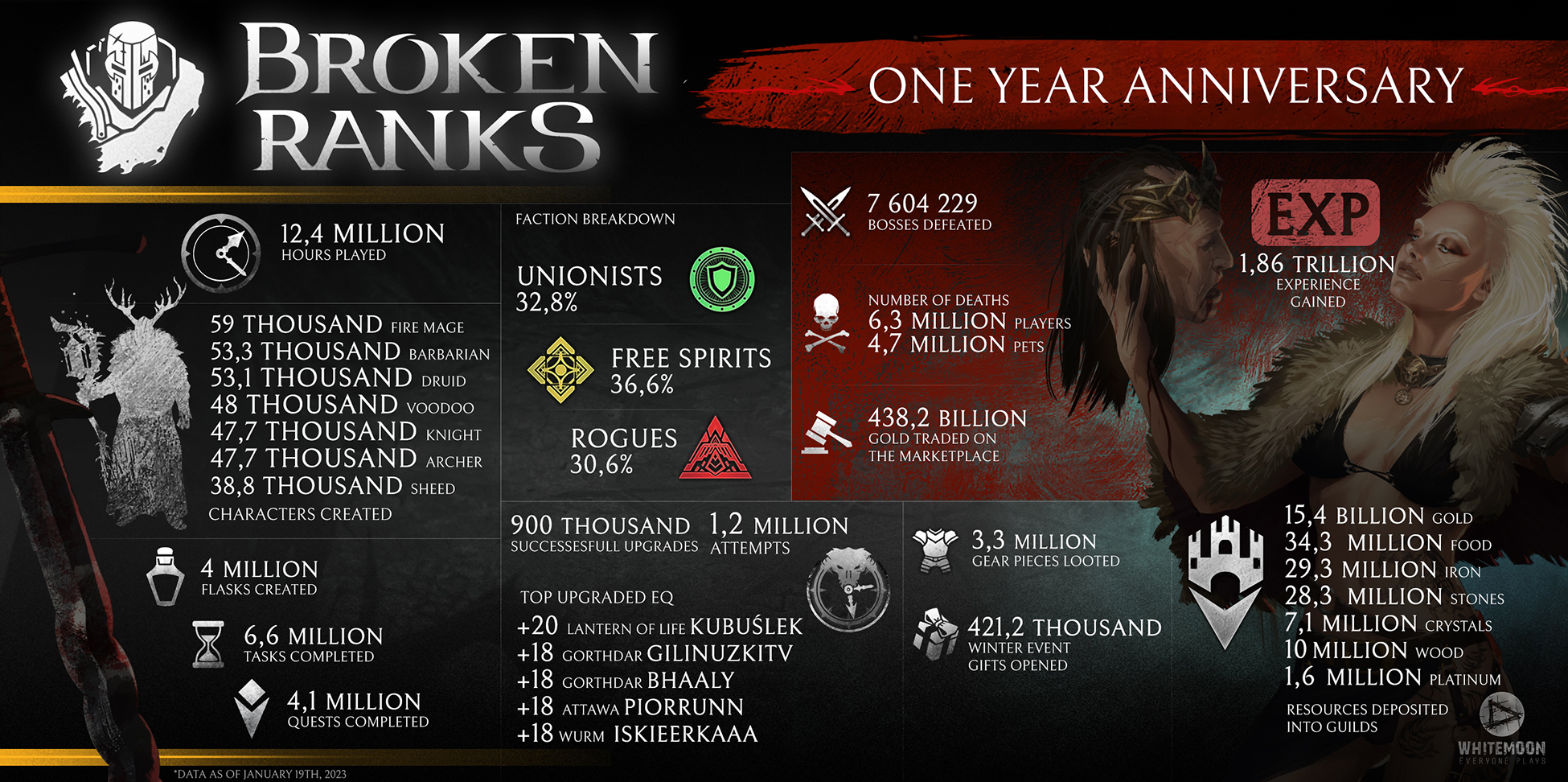 That's not all. You've also been asking for more details about gear upgrades, pets, synergetics, and many other aspects of the game. Everything you need, you can find in the spreadsheet below. Take a look:
[LINK]
*Data for the period from the release to January 19th
A time capsule or how the world of Broken Ranks kept growing
We wanted to do more than just add the missing content from The Pride of Taern. Our goal was to improve it, give it a new life and freshness without losing the atmosphere that drew so many players to our world. Even looking at the number of registrations close to the release, it was clear that Broken Ranks has what it takes.
Before we move on to the anniversary surprises and activities, we wanted to treat this part of the article as a time capsule that you've just dug out after a year.
With the first update, we focused on guild land, letting you establish your headquarters in atmospheric places - from an idyllic riverside to a mysterious swamp. You've been watching as your guilds evolved, thanks to jolly cooperation, from a wooden keep to a mighty castle. All the while, equally mighty and beautiful bonds have been forming around them, creating small communities of brothers- and sisters-in-arms.
After the next update, you could stand arm in arm with Arcanegrin and your friends to slowly discover the mystery of Castle Gastelhof by following the trail of its master. Dark arts, gruesome events, and magical practices always leave a mark. This grim, meandering story led you to the abode of the Castle Specter. Was it epic? We bet that every one of you felt the atmosphere surrounding Ars Moriendi ;)
In June, we introduced the Marketplace - a feature you've been waiting for with undisguised impatience. Trade bloomed, buying and selling items became easier than ever before. What's more, your wallets started to get full much quicker - oh, yes, we have some incredibly rich Taernians in the game ;)
The end of June marked the beginning of the journey through the darkness of the Cursed Forest to the source of the gruesome events that gave the denizens of Alaril sleepless nights. You discovered who was the one pulling the strings when you faced the Puppet Master. In addition to that, we also added part one of the achievements system and the race began - congratulations to everyone at the top of the rankings!
August was the month of the dragon and the art of war. Paralyzing cold, ice-covered, stone halls, Dragon Guardians, and even Valdarog himself couldn't break the Taernian spirit. We also introduced the Arena and, with it, the Inter-server Tournament League where all of you can prove your mettle and get awesome prizes.
December was the time for decisions. Every faction was looking for new members and you were given new opportunities. As fans of a good battle, you could engage in fights and profit from what gives you joy. On the other hand, if you prefer a more peaceful, yet no less exciting adventure without the need to look over your shoulder all the time, then… go ahead, it's not a problem! The faction system and peaceful mode we introduced brought something nice to everyone. In addition to that, a new threat was looming in the long-forgotten Laboratory… You descended to the lowest level of the facility, reached Aqua Regis, and fought an epic battle for the safety of Alaril.
What a year! Let's now summarize everything we've introduced since the release:
4 big boss instances together with legendary gear you can acquire by beating them,

introductory quests that let you discover the history and feel the atmosphere of the instances we added,

achievements system,

Marketplace,

PvP Arena, tournaments and the Inter-Server Tournament League with prizes,

atmospheric side quests,

part one of class balance,

pet skins,

4 recurring events,

PvP rework - changing the previous system to a faction one,

lots and lots of fixes and improvements (including those suggested by you).
Face to face with the community
Sounds menacingly but the truth is that meetings in the flesh are a lot of fun not only for our players but also for us. In the previous year, we had a chance to meet at TaernCon and PGA (Poznań Game Arena) and… well, what can we say, in your presence even Billy's Potatojack would taste like Dom Perignon. ;) Thank you for many awesome memories and a powerful motivation to go on!
If you want to go back in time to TaernCon:
How about PGA?
[LINK to the photo gallery]
Until next time! Adventure awaits!
Music is the soul of the game
In private messages and comments, you've been frequently praising the music, letting us know that it's very atmospheric and lets you immerse yourselves even more in the world of Broken Ranks. We want to use this opportunity to remind you that we have recently shared the whole soundtrack on YouTube HERE.
Music is one of the most subtle forms of communication… Especially when it's created by a true master, right? Immerse yourselves in the sounds by Kamil Orman-Janowski, an expert with years of experience not only with Broken Ranks but also with Path of Exile.
Broken Ranks on your wallpaper
Do you remember when we first published our keyart? You were asking us then if we could make a phone wallpaper out of it. It was a great idea! Plus, we benefited from it as well - all the phones in Whitemoon's headquarters have Broken Ranks wallpapers created by our graphic designers.
We prepared three images for various PC and mobile resolutions:
atmospheric keyart released earlier - click

HERE

to download,
Ghadira (contemplating the meaning of life and death?) - click HERE to download,
Deon who finally got his sweet release - click

HERE

to download.
You can see a preview below: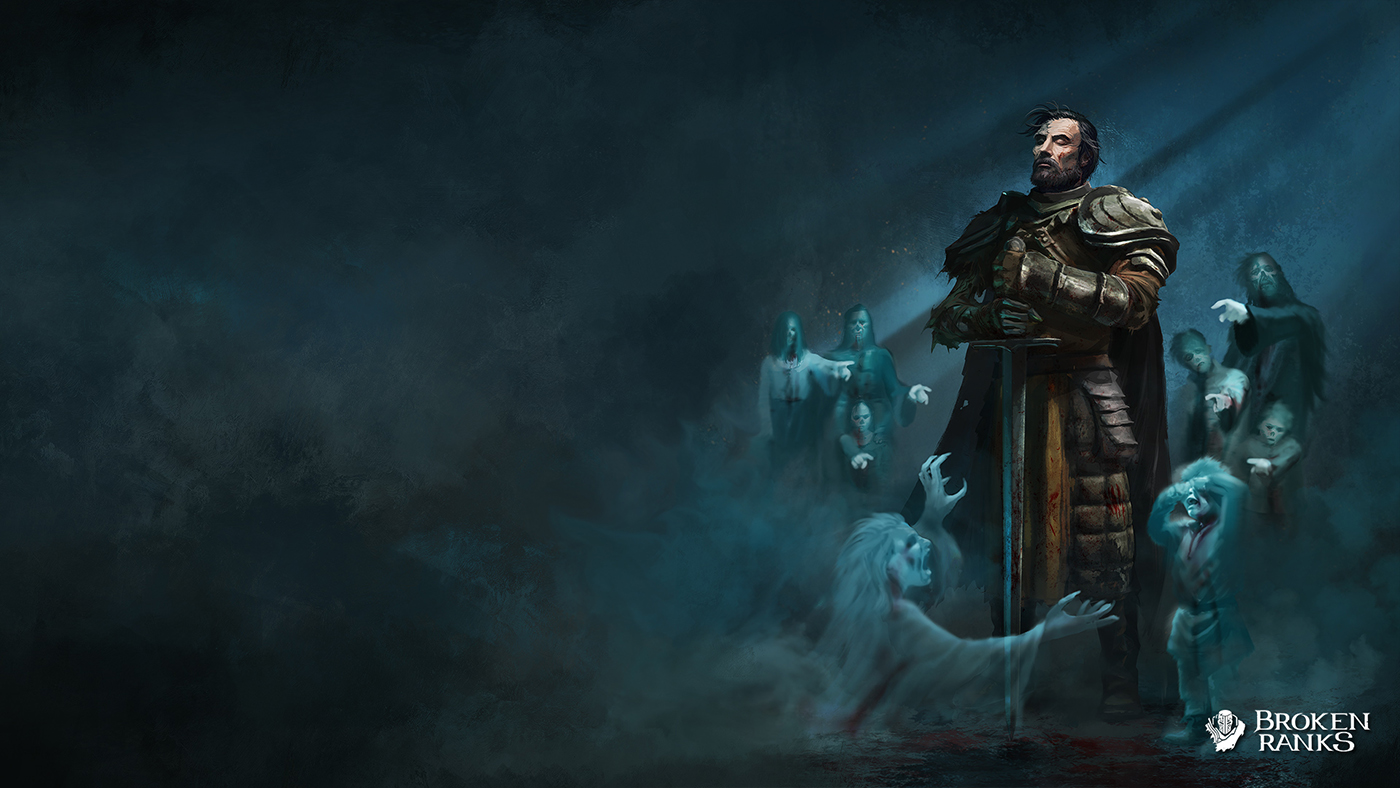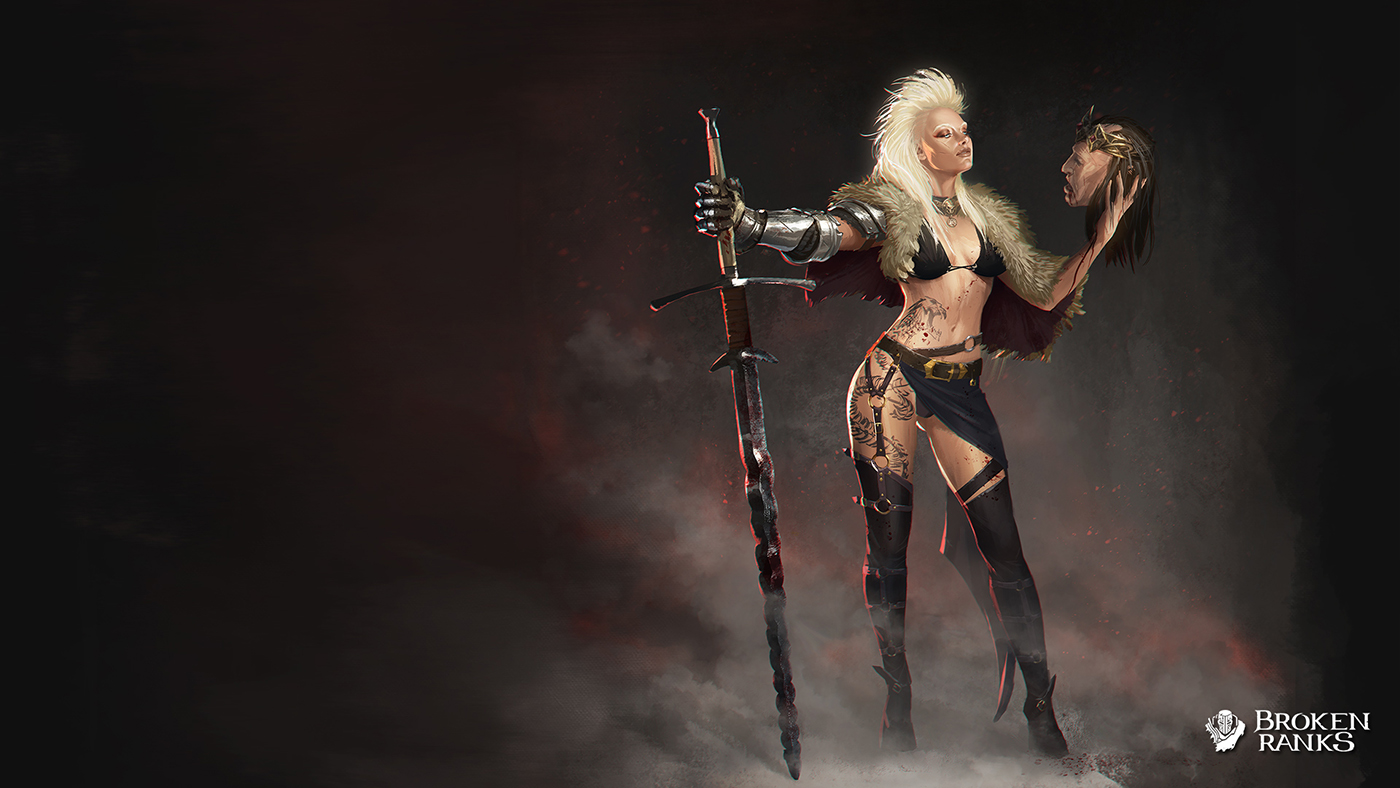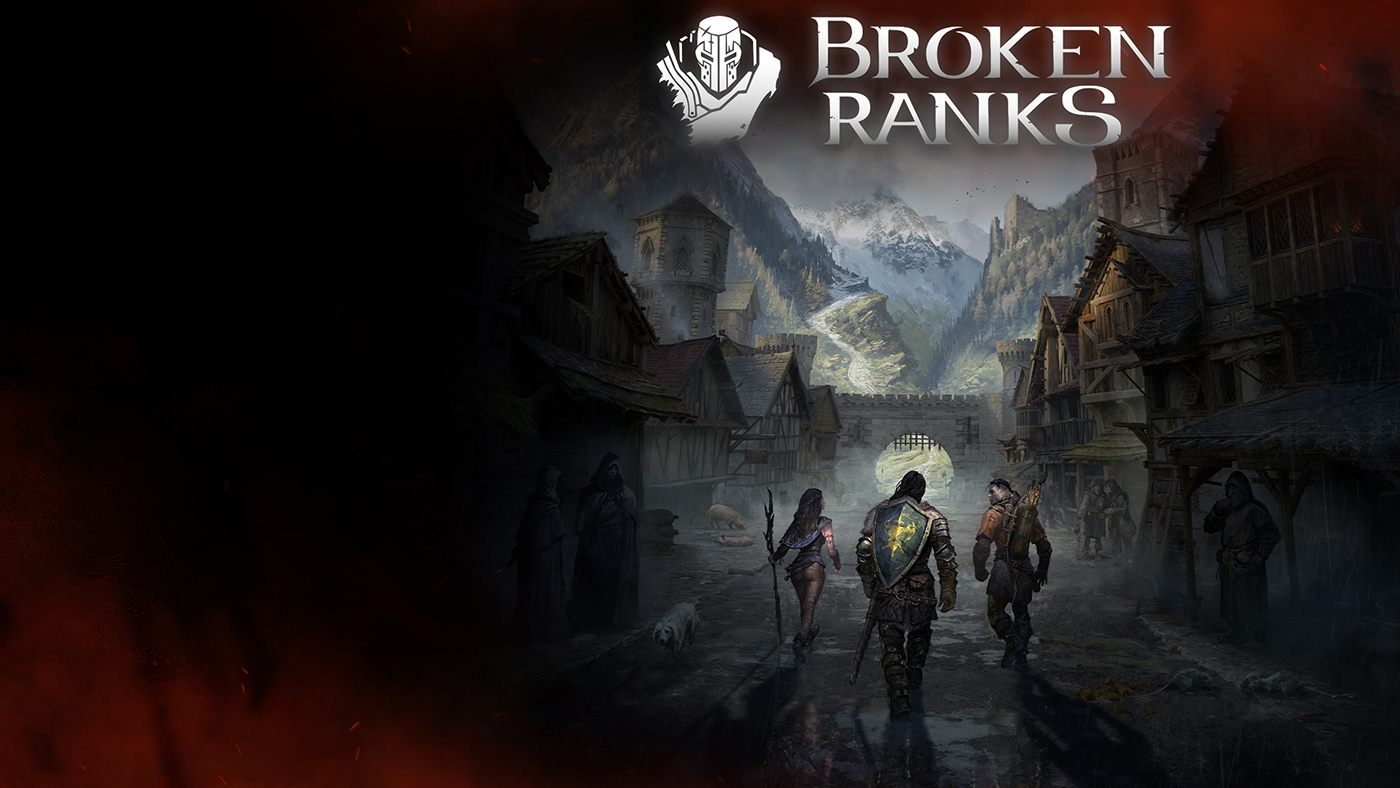 We hope that they'll serve you well and remind you of your favorite game. 
Finally… Celebrations!
And now something Taernians like the best - anniversary activities ;)
Premium for everyone!
Let's start with the announcement that every active player (meaning a player who has logged in during the last 30 days) will receive 7 days of free premium account. If you already have premium account, it'll be extended by 7 days. Those who haven't logged in during the last 30 days will get a link to activate their bonus in the next mailing. Additional premium account time will be added on the 25th of January.
Wake up your inner artist
We've prepared an artistic contest for you where you can get PLATINUM prizes for being one of the top3 in each category. We're sure you have lots of creative energy and imagination, so perhaps it's worth putting them to the test. After all, you can't win if you don't play ;)
There are three categories:
literary (any literary work), 

art (any style),

video (a recording or a song).
Here are the rules of the contest:
suggested languages: Polish or English (the contest is open for every player, no matter the server),

the work must be related to Broken Ranks,

the works must adhere to the regulations of the game, so offensive words, imagery, or illegal content is forbidden. You can find more information here:

https://brokenranks.com/en/regulations/

 

you can send your works at

[email protected]

until February 1st, please use the subject: Konkurs Artystyczny / Art Contest,


please include your nick and server in the email,

if needed, we reserve the right to give prizes to more people,

we will announce the results within 7 days from the end of the contest.
Rares collector - 2 weeks with bosses
Your task will be to get all the rares from some bosses. There's a time limit and the rewards are great, so don't dawdle ;) Below you can find a link to a Google Form which you need to submit to enter the competition. It contains all the rules, bosses for each level range, and rewards.
Duration: January 25th (from 00:01AM CET) - February 8th (until 11:59PM CET).
You can find the form HERE.
Khold Birthday
The very name suggests what kind of entertainment you can expect. As mugs get empty, full, and empty again, the real show begins. You know what our friends from Khemenak like best - a good smacking on the head. Go to the nearest Barker (the NPCs can be found in all major hubs - Trentis, Alaril, Khemenak, the Garrison, and Beirn) to get more information. You'll receive tokens (chips) needed to take part in the celebration. The Barkers will take you to the Dive where Gzergr will take over and let you know what the rules are.
**Remember that Khold Birthday is a quest, so it'll be added to the quest tab of your character (don't forget to look there).
Start: January 25th (Wednesday) at 10:00 AM*
End: January 29th (Sunday) at 10 PM*
*BRT for Thaas, MSK for Pavar and Naravar, CET for all other servers
That's not all, because:
Between January 25th and February 2nd (at 2 PM CET) the wares at every shop will be reloaded.

On January 25th at 2pm CET we'll reset the timers for Selena and Aqua Regis.
Furthermore, we will release an anniversary trailer for you and all those who don't know about Broken Ranks yet (we'll give them a chance to change this!).
We also want to take this opportunity to ask you to follow us on our social media, including Instagram and TikTok!
Once again, thank you for being with us. We wish you many epics, rares, lots of gold and platinum, and perhaps more importantly, incredible adventures in good company.