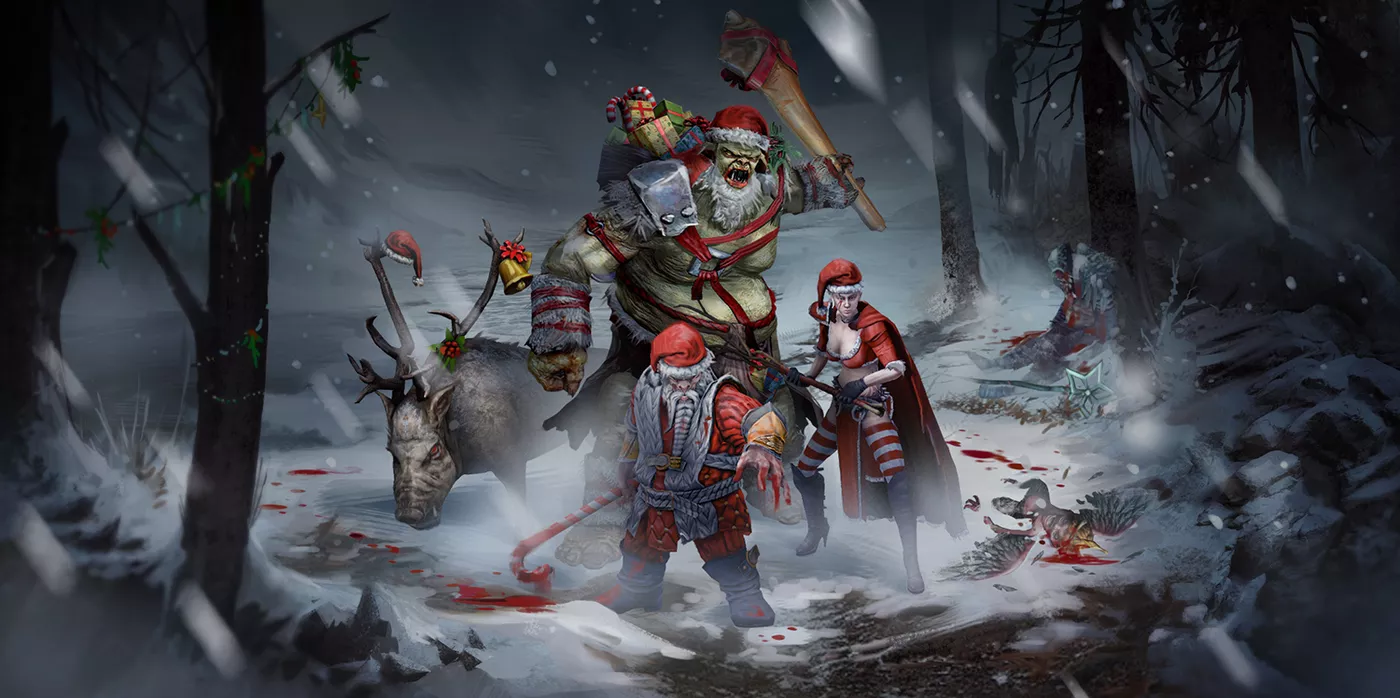 Yet another Broken Ranks event is on the horizon. Make sure you have some time to play between December 23rd and January 2nd so that you can join one side of the conflict and immerse yourselves in the atmosphere of the Holiday event!
Old Father Winter or Santa Claus? Santa Claus or Old Father Winter? The old geezers are at it again, so help one take revenge on the other to have some fun and get a lot of presents.
Duration
The Holiday Event will start on December 23rd at 6 PM* and end on January 2nd at 10 AM*.
Once the event is over (on January 2nd at 10 AM*), a new NPC who exchanges your loot will appear. Make haste, because he won't stay here long. He'll be on his way on January 8th at 10 AM* and all the leftover hats and stars will disappear from your backpacks.
*BRT for Thaas, MSK for Pavar and Naravar, CET for all other servers
Rewards and activities
Old Father Winter and Santa Claus will appear in Trentis, Alaril, on the Plateau, and in Beirn. They will give you tasks that vary in difficulty and profits.
Types of tasks:
trivial (20-39),

easy (40-65),

hard (66-89),

hardcore (90-109),

almost impossible (110-139),

extreme (140).
Completing them, as well as killing event mobs if you are lucky, will reward you with boxes containing boss entry tickets, currencies, and many other utility items. For most of the mobs, we recommend gathering a party to beat them quickly and efficiently.  ;)
The maps will also be filled with event opponents who drop hats and stars. They are a special currency that you can:
use to open boxes,

exchange for boxes once the event is over,

exchange for gold once the event is over (20 gold for each).
Boxes dropping from Santa Claus' minions can be opened by Old Father Winter and vice versa - both of them will be happy to put their hands on their opponent's belongings.
At almost every level range, there are three ways of paying NPCs for opening the boxes: hats / stars (depending on who you ask to open them), platinum, and gold. The only exception is the lowest range where you cannot open them for platinum.
*You cannot take tasks or open boxes from higher level ranges, but you can still exchange stars / hats for boxes from them.
**You can take tasks, open and buy boxes from lower level ranges.
That's not all. At every level range, champions will spawn from time to time. They have a 100% chance of dropping boxes (15 in total for the whole party per champion).
Spawning areas (for each level range from lowest to highest):
Trentis Hamlet,

Alaril,

Khemenak,

Dmorther Cliff,

Frozen Lake,

Beirn.
At the end of the battle between the two old geezers, Old Year will come to Broken Ranks. He will exchange your leftover hats and stars for gold or boxes (or he can help you open the boxes you have). As the old saying goes: "two dogs strive for a bone, a Taernian runs away with it".
In the Premium Store, you'll find a special, event cloak skin - the Scarlet Mantle of the Frost. We hope that it'll nicely complement your winter outfits and shield you from the low temperatures ;)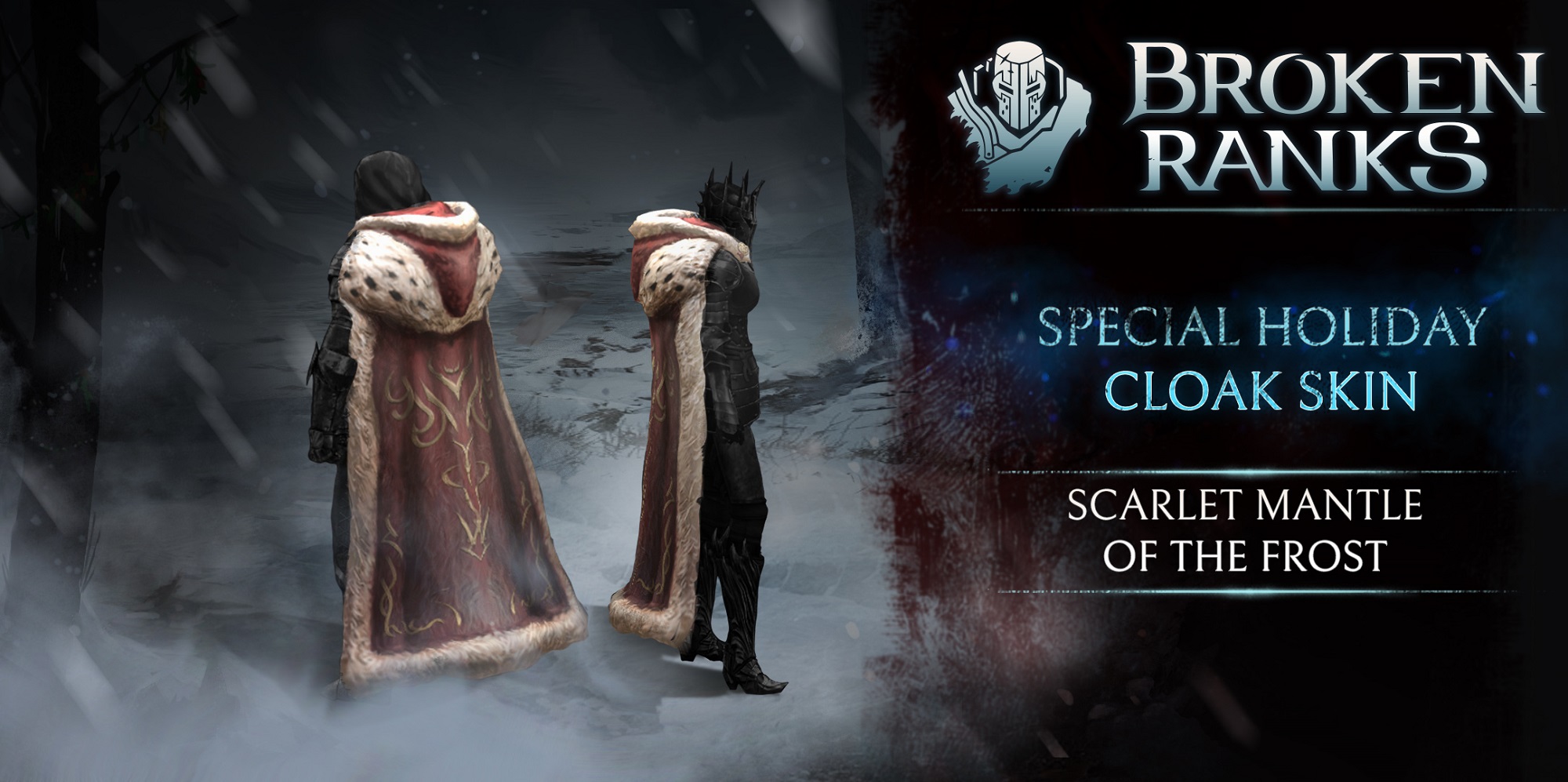 Thank you for being with us! We wish you a lot of fun, backpacks overflowing with gold, and deposits filled with items!