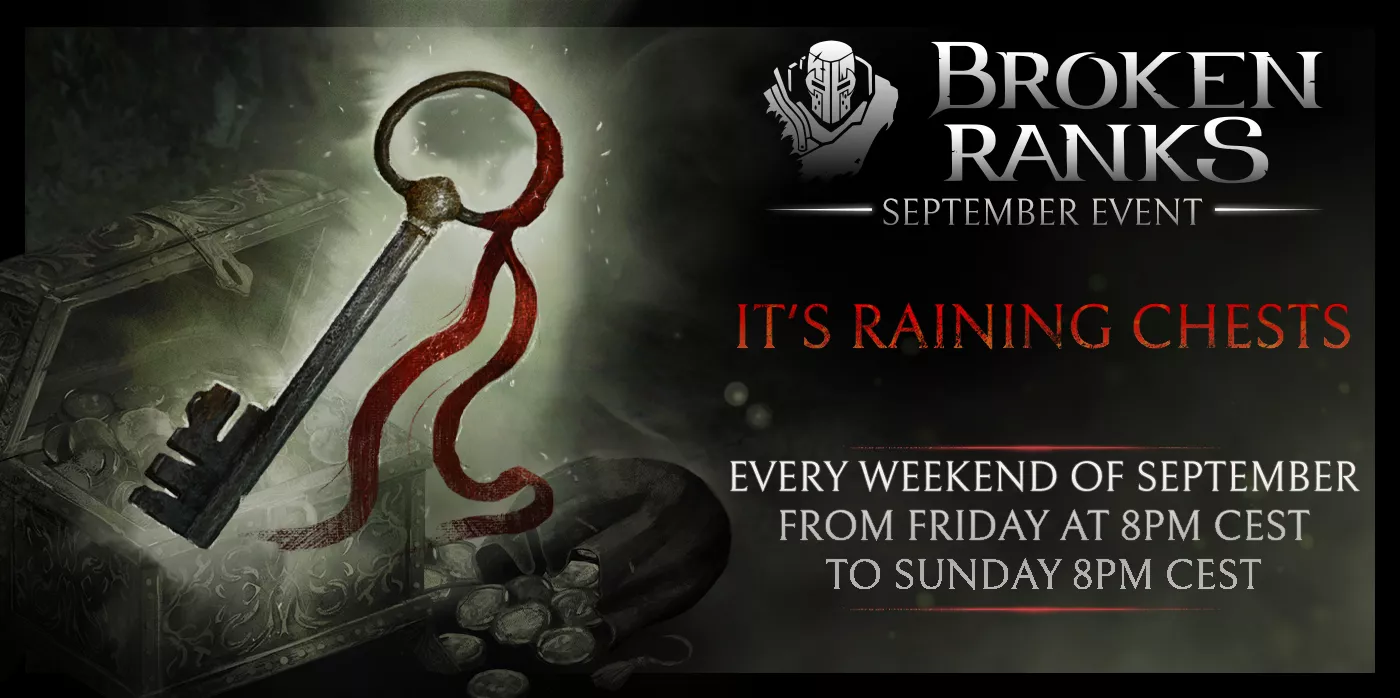 Join us for the September weekend events!

The Andayans, as payback for breaking the contract with them, have decided to make the life of Taernian refugees in Haligard more difficult. There are rumors of their increased activity in all regions. However, there's a silver lining - they have been teleporting a large amount of supplies in platinum chests all over the world - it's truly raining chests! In order to open them, defeat the invaders and take their keys. There's also a chance they'll have other, useful items on them.

To arms, Taernians! Hunt down the Andayans and you can keep whatever you find in the chests!
Levels:
Hamlet near Trentis: 1-22

Alaril: 22-40

Khold Forest: 40-75

Khemenak: 40-75

Plateau: 70-100

Garrison: 70-100

Frozen Lake: 100-140

Have fun!