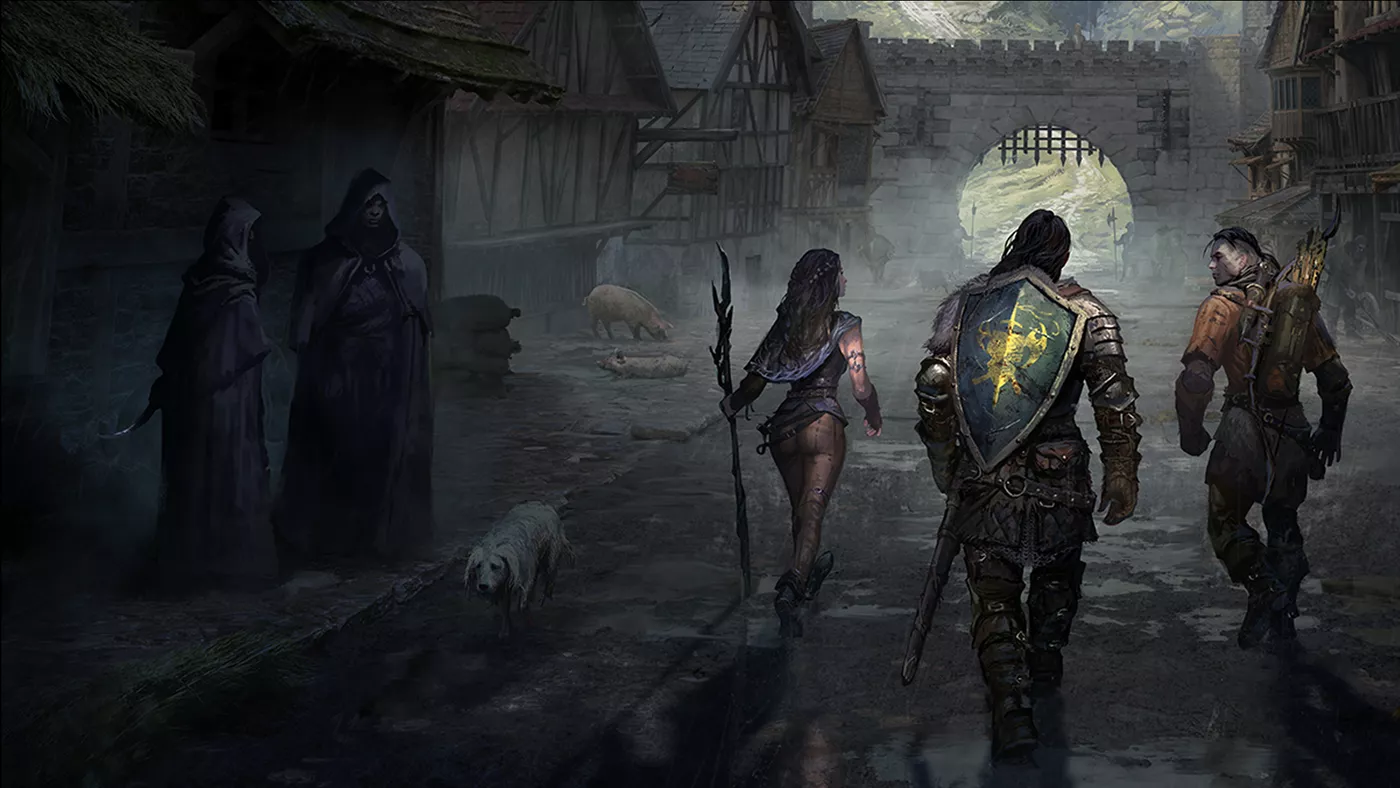 This year, we decided to create some new social media channels and improve the existing ones. Since we now have quite a lot of them, we want to give you some insight into their workings. Today, you're going to learn about the websites and apps where you can find Broken Ranks and why it's worth your while to follow all of them. Let's go! ;)
For your convenience, we've collected all the links in one place – HERE.
Facebook – if you want to read every piece of news from the world of Broken Ranks, talk to others in the comments, or take a sneak peek at unique content such as fan-made art, photos from in-person events, or the headquarters of Whitemoon Games, this is the place for you.
In the long run, we want to use Instagram for "less serious" content. Here, you'll find the winter event in numbers, Valentine's Day cards with the characters from Broken Ranks, and the freshest avatars under the hashtag #facesofbrokenranks. On Mondays, reels and memes from the game will be there to help you fight your Monday blues.
Our YouTube contains all the trailers, summaries of in-person events (such as PGA or the upcoming TaernCon - learn more about it here), interviews with the developers, and the Broken Ranks soundtrack.
On TikTok, we went as far as creating two channels - an English and a Polish one. This platform contains humorous content about the work on Broken Ranks, the life in Whitemoon Games, and various other gaming jokes. We're taking our first steps here and trying out diverse forms of content to reach as wide an audience as possible without forgetting about your preferences and feedback. More videos are coming soon. ;)
On the other hand, our Twitter should be interesting to those that prefer concise forms of communication and want to know both what we are talking about and what others are saying about us.
Discord is the most "social" of all our social media. It's absolutely seething with Taernians - there's a forum, strategy guides in several languages, and channels where you can share your ideas, fanarts, memes, report bugs, or simply chat with other Taernians. Apart from that, Discord is the place where we post information about events organized by our Team. For example, last weekend we had Hide and Seek and Happy Hours.
Reddit is for discussion, sharing feedback, and asking questions.
Last but not least – LinkedIn for those interested in gamedev as a whole. Here you can find more information about the life in Whitemoon Games as well as job opportunities that will let you become a part of our DevTeam.
While you're here, we'd also like to invite you to some fan-made websites with valuable content. You can find some links on our Discord – HERE.
If you publish content related to Broken Ranks or know someone who does, don't be afraid and tag us! We are very happy to see any photo, video, or other fan-made content you share. ;)
Thank you for all your likes, comments, and reposts that let us recruit more Taernians and expand the game world!