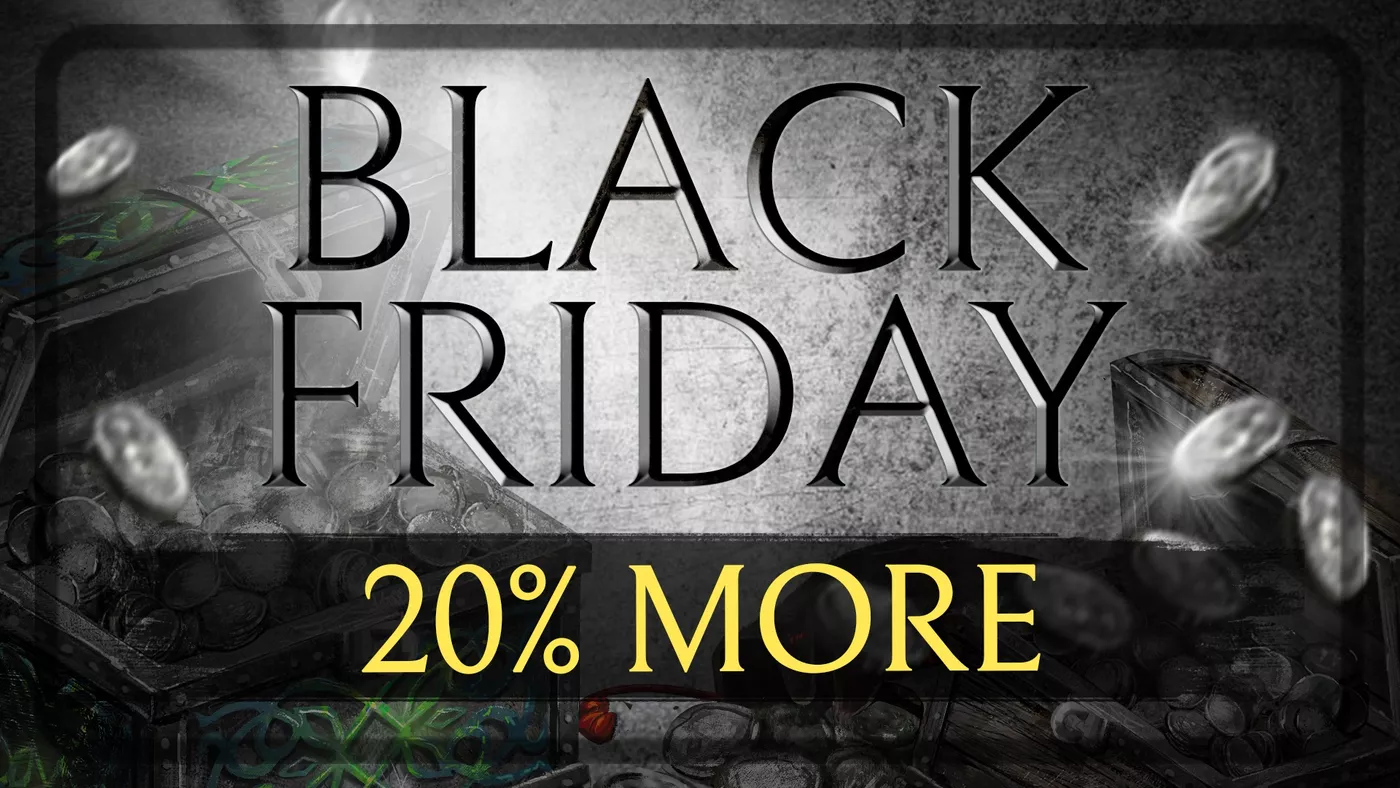 BLACK FRIDAY is coming to Broken Ranks, too! On November 25th at 00:00 AM CET, we'll launch special offers for all Taernians.
ONLY TOMORROW when you buy platinum, you'll get 20% MORE (in the form of extra boxes).
That's not all, starting at 10:00 AM*, all shops with gear will be reset every 2 hours (until 11:59 PM). If there would be a scheduled gear reset, it'll also happen according to the schedule.
Apart from that, we have some Black Friday deals for those who like to experiment with their characters' appearance. You'll be able to buy the following skins 20% cheaper:
Greaves of the Imperial Agent,
Legguards of the Azure Night,
Body Armor of the Burgundy Night,
Cape of the Utorian Mage,
Helmet of the Lodge Ranger.
 
The discounted skins will temporarily show up first in the premium store.
In addition to that, on November 25th at 8:00 PM*:
we will reset the Crampons timer,
we will reset the Ring of Transportation price
we will reset the Time Crystal price.
Have fun!
*(CET for Thalia, Dramon, Kahiris, Rylia. MSK for Pavar and Naravar. BRT for Thaas).